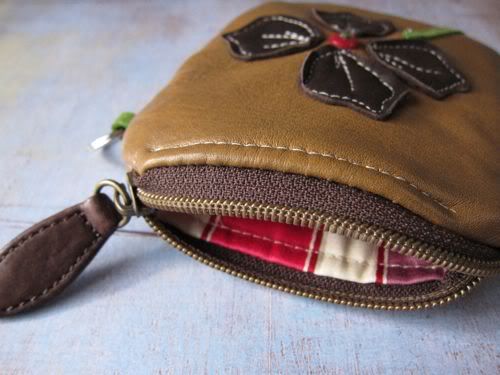 Whew! There are so many giveaways lately, this is great!
One of my favorite places,
Studio Waterstone
, is having another great giveaway. Follow, blog, like, post to FB, tweet, and share the goods on your fave junk food and you could be a winner of this cute little flower pouch! Isn't
Lori
the best?!
I have in my possession 2 of her handmade bags and I have to say, they are great! Unique, cute, fashionable, and I really like how they're from repurposed stuff. Love that.
You have until midnight tonight, so get to it!